There are so many reasons why people decide to go to Austria: from short business trips to skying in the Alps — but whatever the goal of your visit is, in most cases, you will need a visa to enter the country. Sure, that will depend on your citizenship, the duration of your visit, and other factors. At first glance, this requirement may seem an unbearable challenge, due to all that bureaucracy, especially if that's your first trip to the Schengen zone, but we will show you that it is not as complicated as they say. We know how to deal with that as ABC.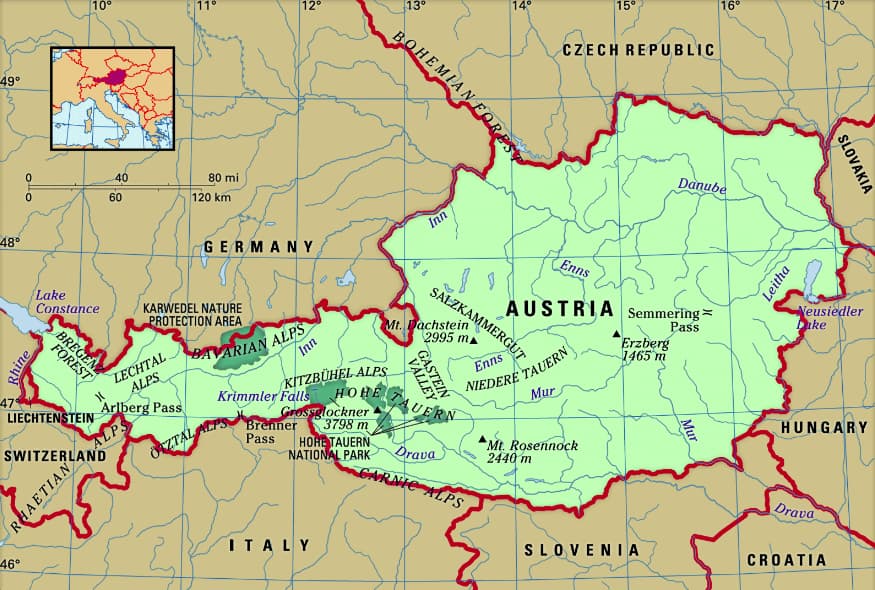 Nowadays, the first question every traveler asks, regardless of the destination, is: "Are there any COVID restrictions?". In the case of Austria, as of today, the rules are significantly reduced:
!!!When entering the country, you are not required to show any vaccination or other certificates.
Afterward, everything depends on your COVID status. In case your test is negative, you can freely walk around the city without any masks, including indoor places. If your test is positive, you do not need to preserve any quarantine restriction as well, but you are required to wear an FFP2 mask in public places. But you are not allowed to enter hospitals and health spas. For how long do you need to follow these restrictions? For 10 days after a positive test is taken. However, you can retake the test within this period, and, if it is negative, you will be free of the restrictions.
The next question you will probably decide to ask will be: "Is it difficult to meet the Austria visa application requirements?" The answer is: "No" — over 90% of applications are approved. You can see the official statistics below:

Who Needs to Get a Schengen Visa for Austria
Let us start with the good news — there are many cases when you DO NOT NEED it at all:
If you live in another Schengen country or in the EU/EEA.
Your country of residence has a special agreement with the Schengen zone.
You live in the USA, Canada, Australia, or New Zealand and you are not going to stay in Austria for longer than 90 days.
Now, let us mention the categories, who DOES NEED an Austria Schengen visa:
You come from a country, which does not have a visa liberalization agreement with the countries of the Schengen zone.
Your country does have such an agreement, but you are denied to cross the Austrian border without a visa.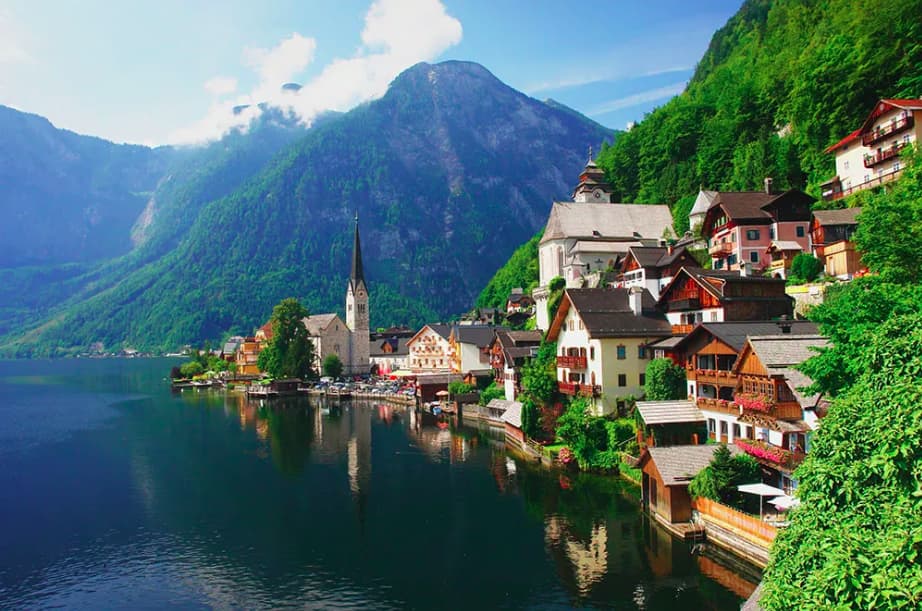 Austria Visa Types
If you are going to stay in Austria for 3 months or less, then you are to apply for a short-term visa. In this country,
visas
vary depending on your purpose of visit:
| | |
| --- | --- |
| | transiting through one of the local airports |
| | |
| | visiting relatives, friends, or acquaintances |
| | attending business forums, meetings, or other similar events |
| | |
| | obtaining medical services |
| | taking short educational courses |
| For Cultural, Sports, and Film Crews | attending the corresponding events and activities |
Requirements for Austria Schengen Visa Application
This point arises most fairs and questions, nevertheless, the list of documents you are supposed to prepare is not so long:
An application form. There is nothing complicated about it, but make sure each and every word and letter are filled in correctly. If there is any inaccuracy, you risk receiving a refusal, so, your plans will be broken.
2 photos made taking into account all Schengen demands (just go to a photo studio and warn a photographer that you need photos for a Schengen visa).
Your international passport (but check if it is not older than 10 years and that it will not expire sooner than 3 months after your visit to Austria.
Mind that you are allowed to submit documents for a visa to Austria no sooner than 6 months and
no later than 15 days before your trip
. Sure, there can be emergency cases, for those, please, turn to the embassy for extra instructions. As a rule, you will receive the answer on whether your application is approved or not
within
15 days
after your documents arrive at the embassy. Obviously, the shipping period is not included in that term. So, send everything beforehand. Besides, in the case of citizens of some countries, the waiting period may be longer —
3 weeks and more: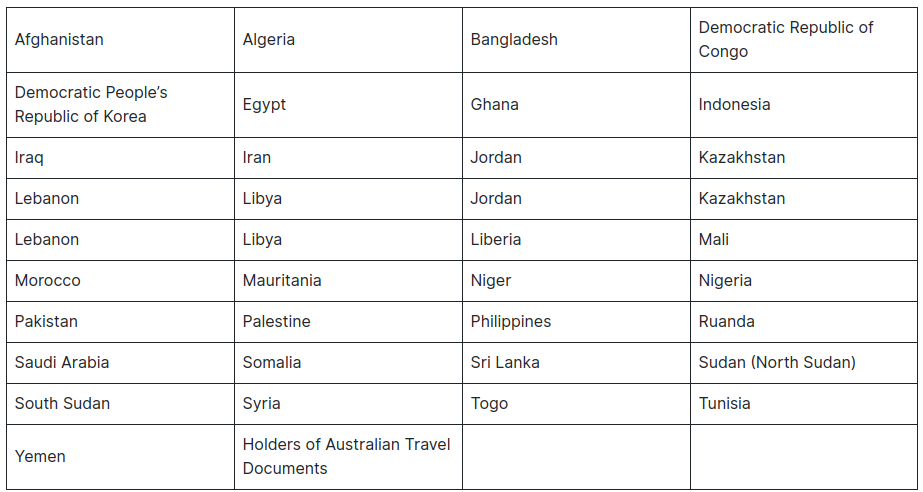 Note that you are not supposed to call the embassy and ask about the status of your application — just wait for the letter from them. However, you must also keep in mind that when you come to the Austrian border, an officer will have the right to ask you for
additional papers
, namely:
medical insurance that can cover any accidents within the sum of €30,000;
a cover letter where you must describe why you are coming to the country and what your program for the trip is;
a document that you have where to stay in the country, for example, an invitation from your friends or booking from a hotel;
return tickets;
a document about your civil status, like your marriage certificate or your kids' birth certificates;
a proof of your financial status, i.e. you must prove that you have enough money to stay and take care of yourself during your trip. For that, you may show a bank statement;
copies of the previous visas to the Schengen Area.
Moreover, there are
certain special categories of travelers
that are asked to provide extra documents:
Work or business visas. In case you are employed, you must show that your employer has no objections against your trip, as well as provide your employment contract, bank statement, and income tax return. If you are a businessman, be ready to show your business license, company bank statement, and income tax returns. Besides, obtaining an invitation from a party from Austria beforehand is a must.
Study visas. Students are also supposed to show an invitation and two documents — one proving that they are enrolled for an Austrian course, and another one showing that their alma mater has no objections against that.
Document Requirements for Austria Children Visa
In case you plan a trip with your child, you must also prepare a set of documents for him:
a birth certificate;
an application form, which is signed by both parents;
copies of parents' passports;
in case you are the one to have full custody over the kid, you are required to provide the corresponding court order;
in case your child will travel without you, you must obtain a notarized parental authorization.
Where to Apply for an Austria Visa
There are several options:
an embassy;
a consulate;
a visa application center;
an embassy/consulate of a Schengen country entrusted to issue Austrian visas.
However, you can just turn to a specialized agency like VFS Global, and they will do all the hard work for you. Namely, they will help you with preparing a set of documents, make sure your form is filled in correctly, and even bring your documents to the embassy.
How to Submit an Austria Visa Application
Here is a step-by-step guide on what you are supposed to do:
Find the institution where you can submit your documents.
Choose an appropriate type of visa, depending on the goal of your visit to Austria.
Obtain and fill in the application.
Make photos.
Collect all the documents. Make sure everything is OK with them.
Schedule an appointment at the embassy or another authorized institution.
Come to the interview. Bring all the documents with you.
Wait for an answer. As a rule, it takes 15 days to process an application, although there are some exceptions (see above).
Sure, there is a much shorter and easier way — turn to a visa agency, for example, Visadrom and just wait for your visa to arrive.
Austria Visa Fees
Applying for any visa is always associated with certain expenses. Thus, you are obliged to pay administration fees, which vary depending on the type of traveler. You are supposed to pay them online in case you've decided to apply via the Internet or to pay them via the service you use for submitting your documents.
| The category of a traveler | |
| --- | --- |
| | |
| Children younger than 6 years | |
| Children from 6 and up to 12 years | |
| Children from 12 to 18 years | |
Remember: if your application is refused, the fee will not be returned. But the good news is you can make a second (and more) try.
FAQs
1. Is Austria a Schengen country?
Yes.
2. Who needs a visa to go there?
Everyone who lives outside the Schengen Area or in the country that does not have any visa agreements with Austria.
3. What if I live in a Schengen country, but they refused me to enter?
Apply for a visa.
4. Do I need a visa for a short trip?
Yes. If you plan to stay for less than 3 months, you will need a short-stay visa, in another case — a long-stay one.
5. Do I need a visa just to transit through an Austrian airport?
Yes.
6. Do I need a visa to receive medical treatment in this country?
Yes.
7. What percentage of applications are approved?
More than 90%.
8. Do I need a special visa for my kid?
Yes.
9. Which documents do I need to collect to apply for an Austrian visa?
You are supposed to submit an application, your passport, and two photos.
10. When will I receive my visa?
In most cases, in 15 days.
11. Do I need any other documents to cross the border?
Sure, you will need a cover letter about your plans in Austria, proof of accommodation, return tickets, and proof of your financial sustainability. Besides, you will be asked about the documents of your civil status.
12. Is there any way to save time on obtaining a visa?
Yes, there are specialized agencies, like VFS Global, that can deal with all the bureaucratic problems for you.
To sum up, applying for an Austrian visa is a pretty transparent procedure. Still, inexperienced travelers risk facing certain bureaucratic challenges, that's why we recommend you leave that to professionals.