General Information
One of the most visited countries in the world, Spain is second only to France in terms of tourist numbers. What makes it so attractive to visitors? Spain is among the warmest countries in Southern Europe, pleasing its residents with 270 sunny days a year. It is rich in history and traditions, wine and fruits, festivals, natural sights, and cultural attractions. Forty-four UNESCO World Heritage Sites are spread across its vast territory. However, the beaches attract the most visitors. For many successive years, the iconic Blue Flag Awards has named Spain as a leader in the quality and safety of beaches that are perfectly prepared for visitors. However, citizens of some countries have to apply for a Spain visa to enjoy all the delights of this sunny country.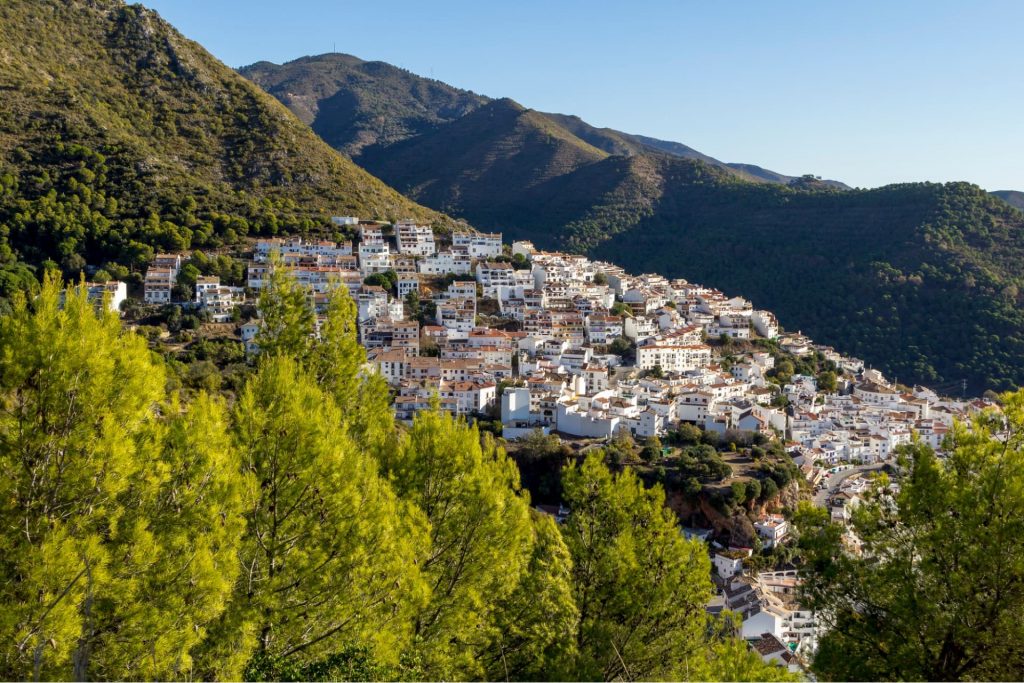 According to 2021 statistics, Spain has denied Schengen visas in 15.5% of cases. In comparison, Sweden and Norway have the highest refusal rates (30% and 26%), while Luxembourg and Lithuania have the lowest (1.2% and 2.8%). Applying for a Spain visa requires some research, especially if you never applied for a Schengen visa before. To ensure your visa will be approved, find out what category of visa you need and gather all the required documents. If all requirements are met, there is no reason to worry.
Covid-19 restrictions. EU citizens and foreigners residing in the European Union can enter Spain without showing any Covid-related documents. Visitors holding long-term visas (type D national visas), transport personnel, diplomatic representatives, and people traveling for urgent reasons are also exempted from any Covid restrictions. Other travelers have to present one of the following documents: a negative COVID test taken within 72 hours, a vaccination certificate, or proof of recovery from COVID.
Who Needs to Apply for Spain Schengen Visa
Spain joined the Schengen Agreement on 25 June 1991. Thus, visitors are entering the country according to the Schengen Border Code (SBC). Citizens of the Schengen countries can enter the country without restrictions. In addition, there is a list of 64 countries whose citizens can stay in the Schengen area (and hence Spain) without a visa for no more than 90 days within 180 days period (the 90/180 rule). This list includes citizens of the UK, US, Canada, Australia, Japan, and New Zealand. The full list can be found here. Holders of other passports will need to obtain a visa before entering Spain.
Spain Visa Types
There are three visa categories using the universal marking, A, C, and D. (The B visa has been abolished as a separate category and included in category C). Spain visa application and types are quite identical to other Schengen countries.
А) Airport transit visa
The airport transit visa is used when third-country nationals are arriving at airports in Spain to change planes and continue on their way to their destination country outside of the Schengen area. Only citizens of 12 countries require this type of visa: Afghanistan, Bangladesh, Congo (DRC), Eritrea, Ethiopia, Ghana, Iran, Iraq, Nigeria, Pakistan, Somalia, and Sri Lanka.
B) Short stay visa
This is the most common visa that allows visitors to stay in Spain and the Schengen area under the 90/180 rule (not more than 90 days in any 180-day period). In turn, short-stay visas are of three types: single-entry, double-entry, and multiple-entry, depending on how many times can a traveler enter the Schengen area. Multiple-entry visas are valid for one, three, or five years and require additional conditions to be met. Visas are also distinguished depending on the purpose of visit (tourist, study, business, etc.), however, they all formally belong to the same category.
C) Long stay national visa
Category D visa is suitable for those who are going to spend more than 90 days in the country to live, work or study in Spain. The national visa is valid for up to one year and can be extended if necessary. Holders of national visas can also visit other countries in the Schengen area but not longer than 90 days within a 180-day period.
Spain Visa Application Requirements
Depending on the purpose of visit, the list of required documents for a visa to Spain may vary. However, this list of main documents must be submitted to obtain any kind of Spanish visa.
A valid passport that meets the following criteria: issued no more than 10 years ago; has at least two blank pages; expiration date at least three months beyond the date of leaving Spain and the Schengen Area.
Completed application form (can be completed in English or Spanish)
International medical insurance (with coverage of no less than 30,000 €)
Two recent, passport-size, color photographs
Receipt of payment of the consular fee corresponding to the type of visa
Travel documents (tickets or booking confirmations)
Proof of accommodation (hotel reservation, proof of house rental, etc.)
Financial guarantees (bank statement, proof of purchase of foreign currency, proof of employment showing salary, sponsorship letter, scholarship certificate, letter of reimbursement by the host party)
A cover letter where the traveler describes the purpose and dates of travel, travel itinerary, accommodation, and other relevant information.
In addition to the above, students and employees must present copies of diplomas, certificates of language proficiency, and certificates of completion of training courses or advanced training programs. Applicants for a visitor visa should attach an invitation from relatives or friends, certified by a notary. If the inviting side sponsors the trip, information about their financial status and consent to such financial obligations is required. The same is true for foreign employers. In case of a business trip, applicants are required to have a copy of their business license (for the self-employed) and Income Tax Return (ITR) form. Transit passengers have to provide information on their full traveling route. Required documents for Spain children visa include a parental authorization letter if minors are traveling with only one parent or adults who are not their legal guardians. No Objection Letter (NOC) from the school may be required by the consulate in some cases. All applicants need to obtain health insurance covering the entire Schengen area, even if they intend to travel within Spain. The amount of insurance coverage should be not less than 30 thousand euros. The insurance should be sufficient to pay for possible expenses in case of accidents and illnesses since treatment and transportation to the home country can be expensive. The period of insurance must not be less than the period of travel to the Schengen area, and the number of days covered must not be less than the number of travel days.
Where to Apply for Visa
Schengen visa type C can be obtained at the Spanish embassy, consulate, or an authorized visa center. Visa application centers (VAC) charge an additional service fee, however, they are often more convenient and time-saving for the applicants. A long-stay national visa can be only obtained at the Embassy or consulate.
How to Apply for Spain Schengen Visa?
Here is a general step-by-step plan suitable for all visa applications:
Decide which visa category is suitable for you based on the length and purpose of your intended trip.
Choose the right place to apply.
Make sure which documents are required for your case. Collect all the main and additional documents for a visa to Spain, and fill out the application form.
Make an online appointment for a visa interview.
Attend the interview and wait for further notification.
Spain Visa Fees
The consular fee for visa application is 80 € for adults and 40 € for children aged 6–12. Children under 6 years of age receive a visa free of charge. When applying via a Visa Application Centre, an additional service fee is charged. Different fees may apply for citizens of certain countries under the Visa Facilitation Agreements.
FAQS
How long do I have to wait after the interview?
On average, visa processing takes 5–10 days, and no more than two weeks. The waiting period can depend on the place of application since the visa centers have to send documents to the consulates. Taking into account the delivery times, the waiting period may be increased. In exceptional cases, it may take up to a month. With this in mind, do not leave obtaining a visa until the last moment.
Why can my visa be denied?
Some common reasons for visa refusal include:
Previous violations of the rules of entry and stay in the Schengen area: exceeding the allowable stay period, not abiding by the declared purpose of visit (for example, receiving a tourist visa and getting a job), committing an offense in the country.
Providing the embassy with false information about yourself: fake certificates with false information about your work, income, property, etc. The information you provided about your hotel or flight reservation was not confirmed.
Receiving a multiple-entry Schengen visa and never visiting the country that issued it; visiting other countries instead.
Having insufficient income or not enough money in your bank account to travel.
To avoid visa refusal, prepare the documents carefully and provide only truthful information. If you think that the visa was denied unreasonably, file an appeal and attach additional documents that will support your purpose of travel.
Conclusion
Although many travelers wish to visit Spain, not all are entitled to a visa-free stay. If you need to get a Schengen visa for Spain, don't get frustrated: every year the country issues about 200,000 visas. Considering the 15% refusal rate, you should be well prepared for your visit to the consulate. Contact a Visa Application Center if you need help collecting and correcting your documents. Applying via a visa center may save time and increase your chance of positive results.