Whenever one wants to travel to another country, without any regard for the direction or purpose of the trip, one is faced with a bureaucratic challenge — obtaining the corresponding visa. In this article, we will focus on applying for a Hungary visa and tell you in short and simple words what you are supposed to do step by step.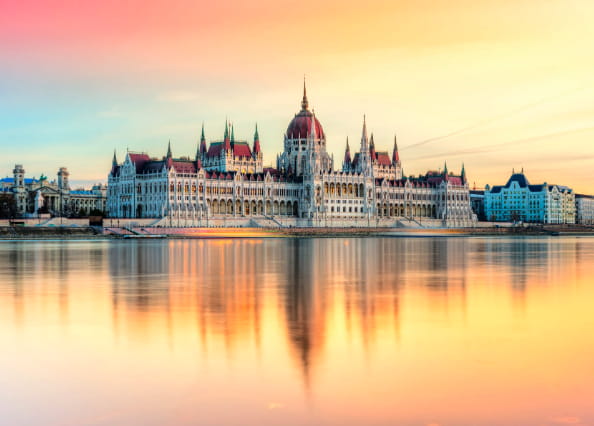 General details
Since, as of today, Hungary is a Schengen country, you as a traveler are supposed to obtain a Schengen visa unless you meet any of the exceptions (see them below). Fortunately, this document is quite easy to receive — according to
statistics
, over 95% of applications are approved. That is one of the highest approval rates globally.
| | Uniform visas applied for | Total UVs issued | UVs not issued | Not issued rate for UVs |
| --- | --- | --- | --- | --- |
| Hungary | 70269 | 66294 | 3320 | 4.8% |
More to the point, as of now, travelers do not have to face any
Covid restrictions
. There is no difference whether you are vaccinated, whether you have any natural immunity, or whether you have taken any COVID tests at all — you can enter freely like in the good old pre-pandemic days. Sure, that fact is an irresistible temptation for those intending to relax at world-known thermal spas and get rid of all the COVID-related stress or enjoy magnificent local Art Nouveau architecture wandering around ancient castles.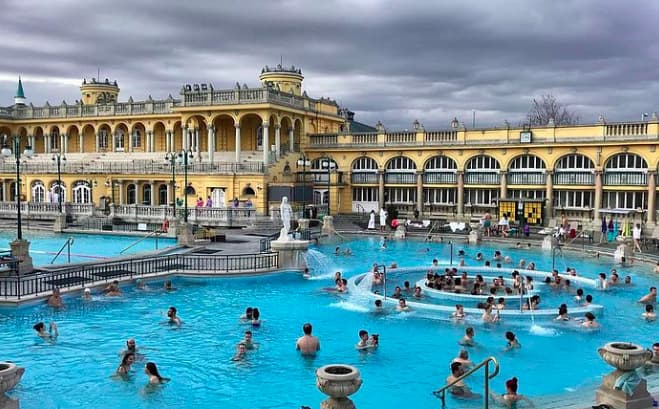 Who must (& who is not obliged to) apply for a Hungary visa?
To start with, let us find out whether you need that permission at all (there is a chance that you are a lucky one and can enter this country with your ID only). So, here are the categories of travelers for whom this guide is written:
Citizens of non-Schengen countries.
Citizens of those countries that do not have any special traveling agreements with Hungary.
Those who were forbidden to enter the country without a visa.
Would-be students of Hungarian schools, colleges, and other educational institutions.
Those who plan to work in the country.
What about lucky ones (we've mentioned above)? Here is a list of conditions that can release you from the necessity to engage in all that bureaucratic stuff:
You live in the European Union/European Economic Area.
You are a Swiss citizen.
Hungary visa types
The first step to obtaining the document wanted is choosing which kind of it you need. It may surprise you but there are 8 different types of visas (not only a couple, like most new travelers suppose):
airport transit — you need it to transit through any of the local airports;
visitor's — it allows staying with your friends or relatives for a short period;
tourist — for sightseeing or visiting local baths;
official visit — for those coming to the country for some kind of official meeting or event;
medical — to receive treatment at one of the local hospitals;
cultural/sports/film crew — to those who plan to attend festivals, premieres, sports games, etc.;
business — for both self-employed individuals and those working within an employment contract;
study — for students planning to take 3-months (and shorter) courses at local facilities.
Hungary visa application requirements
The best news is that the list of documents is not so long:
An application form. Luckily, it is available online for free access. So, download it, fill it out, check whether the information filled fully coincides with other documents that you provide (mind that, in the case of any misprinting or mistake, you risk being denied), and sign the form.
Your ID. It must not be issued more than 10 years ago and must not expire within 3 months or less after you intend to leave Hungary. Also, make sure there are 2 blank pages as a minimum otherwise there will be no space to put stamps to allow you to enter & leave the country. Sure, if you need a new ID, you must apply for it in advance, thus, start preparing documents for your trip to Hungary beforehand. There is always a risk that something will go wrong.
2 photos. They should be made within the last 3 months and must comply with the visa specifications. Yet, you can turn to any photo studio with that — they know what to do.
Documents requirements for Hungary children visa:
Birth certificate.
Copies of parents' IDs.
Proof of parents' earnings for the last 3 months.
In case parents live in different countries, one will be asked to provide parental travel consent.
If a child will travel with another accompanying person, he must provide authorization from his parents along with a copy of his own ID.
However, on the border, you will be asked about some other accompanying documents. Namely, you will be requested to prove the
goal of your visit
and show a return ticket (in case you are traveling by plane/train or bus) or all the documents for a car trip, including your driving license, car insurance, registration, tickets for passing Eurotunnel back. Mind that, with a short-stay Schengen visa, you must leave within 3 months after your entry. So, make sure your return tickets coincide with this limitation. Another requirement is to show that you have
where to stay
— an invitation from your friends, a reservation from a hotel, or another document proving that you have rented some kind of apartment. So, plan every day of your trip deliberately and book accommodation for each of them — there is no place for spontaneity. Also, be ready to provide
medical insurance
for the Schengen zone covering any emergencies within the budget of €30 000 as a minimum and prove that you have enough money to stay in Hungary for the period planned (although, as of today, there is no defined sum per day that you are supposed to have). And, finally, you will be asked to provide your
marriage certificate
, your kids'
birth certificates,
and a
cover letter
where you must describe your plans for the trip in detail, i.e. you are to answer why you want to visit the country, where you will stay, which events you will attend, when you will return home and so on.
Note:
it is not obligatory to prepare your documents for a visa to Hungary yourself. In real practice, it is not even obligatory to supply them in person — you can entrust all that to your travel agent or another trusted person like your family member or the official representative of your company. By the way, when you come to Hungary, you are likely to have a small conversation with a border officer. He may ask you about your plans in the country. Do not get confused, that is a widespread practice. Just give honest answers and show the documents asked, and you will pass the control without any complications.
Where can you get a Schengen visa for Hungary?
There are three options: at an embassy, consulate, or specialized center like
VFS Global
— they can collect and supply all the papers for you with no effort on your side. No doubt, you don't want your trip to be spoiled or even postponed because of some unexpected problem with the papers on the border, do you?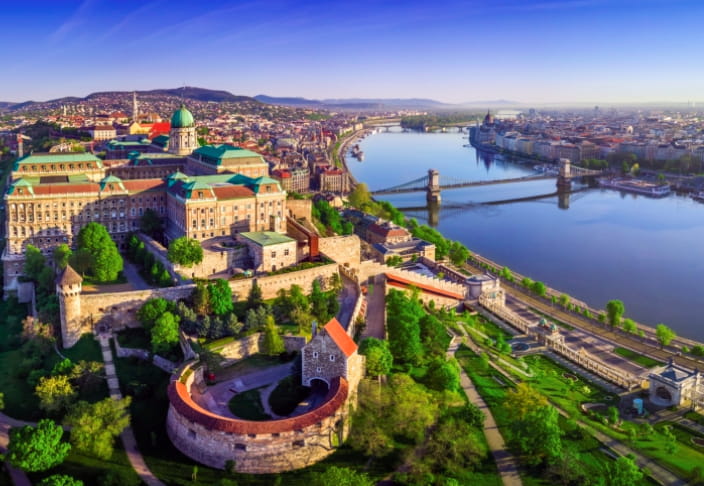 Procedure: How to submit a Hungary visa application
We offer you to choose between the two scenarios:
Decide which kind of visa you need.
Prepare all the papers needed.
Find out the address and business hours of the embassy or visa center.
Choose a comfortable date and settle on an appointment.
Take all the documents and come on the date and time scheduled.
Wait until your application is approved or declined.
OR
Turn to a specialized agency like VFS Global and let them settle everything for you.
The better choice is so obvious!
Hungary visa fees
The issue of cost is one of the most disturbing for most visa applicants. Luckily, in the case of Hungary, prices are quite affordable:
| Type | Cost |
| --- | --- |
| Adult | €80 |
| Children | €40 |
Popular questions and answers
Do I need a visa to go on a trip to Hungary?

If you live outside the Schengen zone, then yes.

Which documents should I prepare?

The standard set includes an application, your ID, and two photos. But, then, to enter, be ready to provide a cover letter, medical insurance, proof of goal and accommodation, and documents about your civil status (e.g. marriage or kids).

Do I need a special visa to study or work there?

Yes.

Do students need to provide any extra documents?

Yes, you must prove that you have been enrolled in the educational program chosen and that your major college or university does not have any objections against your studying in Hungary.

What if I want to work in Hungary?

Then, you will be required to provide some extra documents, namely, your employment contract or business license, permission from your company, a 6-months bank statement, and a filled income tax return form.

How long can I stay in the country with such a visa?

For up to 90 days within 6 months.

Where to obtain such a visa?

From the embassy, consulate, or visa agency.

How much will it cost me to apply for a Hungary Schengen visa?

In most cases, €80.

Is there any way to avoid all that bureaucracy related to visa applications?

Yes, today, you can leave all that to a specialized agency.

What if I need to stay for longer than 3 months?

There are long-stay visas for such cases.
As you can see, submitting a Hungary visa application is not so challenging. Nevertheless, most travelers prefer saving time and effort and leaving that to their travel agent or specialized agency. In our opinion, the last one is an optimal option for most applicants. We recommend you turn to VFS Global to save time, nerves, and money. No need to waste your own resources when you can entrust that to professionals.