Tourists, students, and business travelers love to visit Norway, a lovely Scandinavian nation renowned for its breathtaking fjords, picturesque landscapes, and dynamic culture. As a member of the Schengen Area, Norway has ratified the Schengen Agreement, enabling visitors from signatory nations to travel freely within the area. Over 245,000 visa applications were submitted to Norwegian consulates in 2019, with a 5.6% rejection rate. In this post, we offer a thorough explanation of how to apply for a Norway Schengen visa, covering the different types of visas, the application procedure, prerequisites, costs, and frequently asked questions.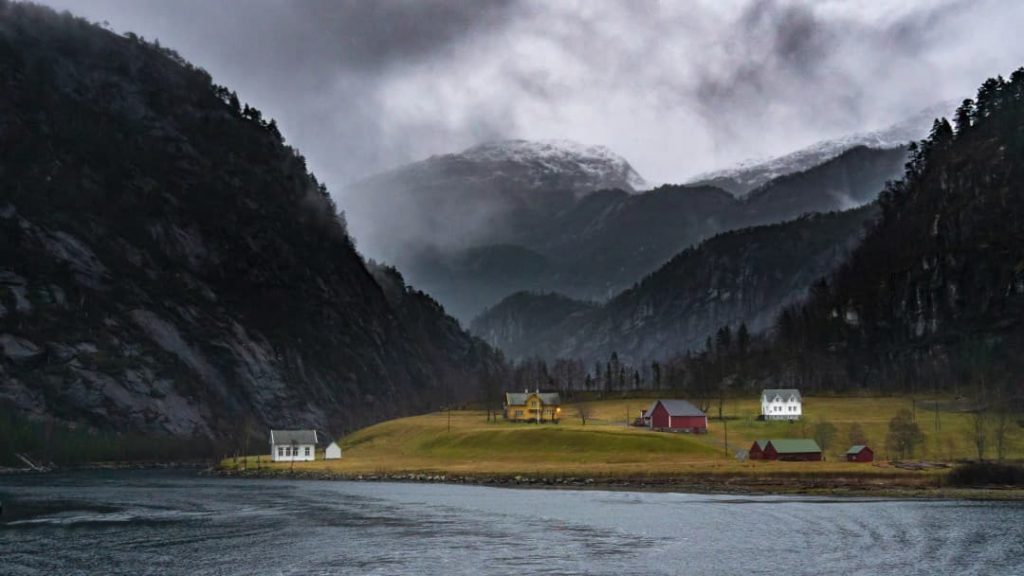 Who Must Apply for a Visa to Enter Norway
Before traveling to Norway, nationals of non-Schengen nations must apply for a visa. Some nations, however, have agreements with Norway that do not require travelers to obtain visas in order to enter the country or remain there for up to 90 days. Based on your nationality and the reason for your visit, it is critical to determine whether you require a visa.
Norway offers a number of different visa kinds, depending on the reason for the visit:
Short-Stay Visa (Schengen Visa): With this visa, visitors can stay in Norway and other Schengen nations for up to 90 days throughout the course of 180 days. It is appropriate for travel, business, family outings, or cultural events.
For visits longer than 90 days, such as those for job, education, or family reunion, applicants must apply for a long-stay visa (national visa).
What Documents to Bring when applying for a Schengen visa for Norway
The following documentation is required when applying for a Schengen visa for Norway:
filled-out and signed visa application
two current passport photographs
Passport must be current, have at least two blank pages, and have at least three months left on its validity after the return date.
Having travel insurance with at least €30,000 in medical and evacuation coverage
Evidence of lodging (hotel reservation, rental agreement, or letter of invitation)
Financial justification (bank statements, paystubs, etc.)
Travel schedule (plane tickets, train tickets, etc.)
Visitation objectives (invitation letter, confirmation of enrolment, etc.)
Depending on the reason for your visit and your particular situation, additional documentation might be needed.
Process for Applying for a Visa to Norway and Requirements
Decide what kind of visa you require.
Fill out the online visa application form located on the website of the Norwegian Directorate of Immigration.
Assemble the necessary paperwork.
Make a reservation at the closest Norwegian consulate, embassy, or Visa Application Center (VAC) that processes visas for Norway.
Attend the appointment, then turn in your paperwork, application, and biometric information.
Make the visa payment.
Wait for the outcome of your application, which typically takes 15 days but sometimes takes longer.
Where to Apply for a Visa
Those interested in applying for a visa to Norway may do so at the consulate, embassy, or authorized Visa Application Center (VAC) that is most convenient for them. Visit the official website of the Norwegian embassy in your nation or the Norwegian Directorate of Immigration website to identify the location closest to you.
Follow the instructions provided in the part of this article titled "Norway Visa Application Process and Requirements" to apply for a visa to Norway.
The cost of a Norway Schengen visa varies according on the applicant's age and nationality. The following are typical fees:
$40 for adults
Children aged 6 to 12: €40
Free for children under the age of six
Some kinds of applicants may not be required to pay fees, and fees may be waived or lowered for applicants from specific nations. For the most recent information on fees and exemptions, visit the website of the Norwegian Directorate of Immigration.
FAQ
How long does it take to process a visa application for Norway?
An application for a Schengen visa from Norway normally takes 15 days to process. Nevertheless, depending on the nationality of the applicant, the thoroughness of the application, and the volume of applications, it can take longer in some instances. It is advised to submit your application at least three weeks before the date of your anticipated trip.
Can I stay in Norway for longer?
If there are exceptional circumstances, such as force majeure, humanitarian concerns, or grave personal reasons, you may ask for an extension of your short-stay Schengen visa. You must submit an application at the neighborhood police station in Norway before your visa expires; extensions are given on a case-by-case basis.
Can I use my Schengen visa to study or work in Norway?
Short-term visits are the main purpose of a Schengen visa, which does not allow the ability to work or study in Norway. You must submit an application for the proper long-stay visa (National Visa) if you want to work or study in Norway.
With a Schengen visa from Norway, are I able to travel to other Schengen nations?
With a current Norway Schengen visa, you are permitted to travel to other Schengen nations. For up to 90 days throughout a 180-day period, you are allowed to travel unrestrictedly inside the Schengen region.
What happens if my visa application for Norway is denied?
If your request for a visa is denied, you will be sent a letter outlining the reasons why. After getting the rejection notice, you have three weeks to appeal the decision. As an alternative, you can reapply and address the reasons for rejection.
Finally, applying for a Norway Schengen visa necessitates careful planning and comprehension of the application procedure. For a seamless and trouble-free trip to this stunning Nordic nation, make sure to compile all required paperwork, submit a thorough application, and allow enough time for processing.