Booking a Schengen visa flight reservation for free
Do you dream of traveling to one of the European countries? If you have made your decision and are going to get to the EU, then we have some news for you. In order visit the foreign countries, you need to submit an application for a Schengen visa. This is obligatory for everyone, except countries of the Schengen agreement, otherwise you will not be able to enter any of the twenty-six countries. But, before the application, you should take care not only about all the demanded documents but also about the reservation or flight itinerary for visa application. 
One of the obligatory requirements for obtaining a Schengen visa from consulates is a round-trip ticket. Why do they need it? This type of ticket is always needed just to make sure that you are not going to stay in Europe illegally. But not all travelers have the chance to book flight itinerary. For example, independent travelers don't always know their arrival and departure dates or their final destination point. Surely, travelers can easily make and cancel hotel reservations if their plans have changed, but it can be more difficult to do the same for airline tickets. That's why they don't want to buy tickets in advance, and as a result, travelers might have difficulties obtaining visas. 
In our blog, we are going to show you a couple of tips on how you can get the ticket.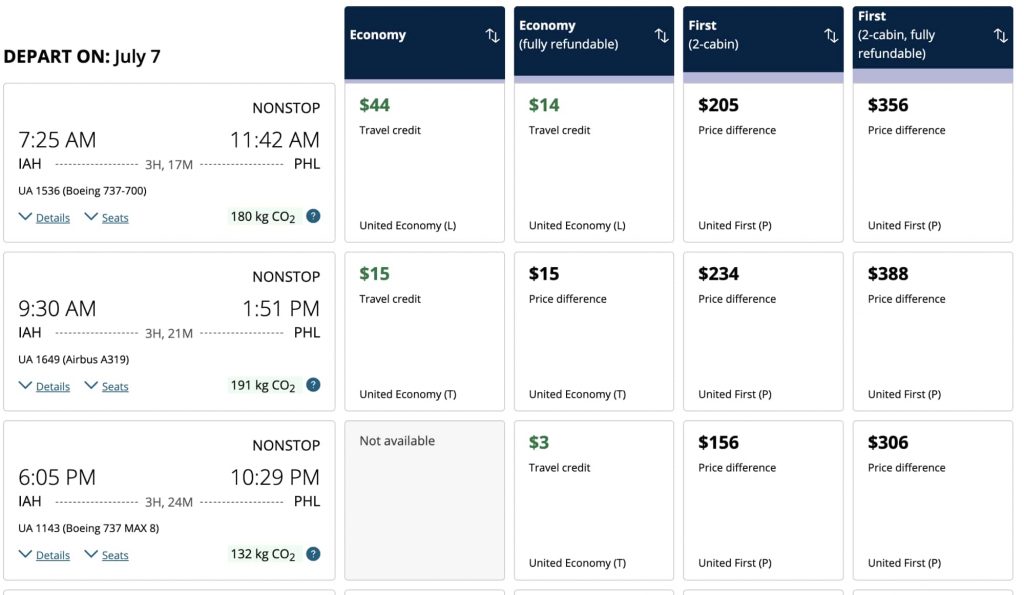 Do I have to obtain a flight itinerary and a reserved flight ticket, and why?
Every person who strives to enter the Europe is usually asked for some documents to confirm your travel journey to the Schengen Area, sometimes you will also need a couple of additional documents to if your trip requires a medical treatment or a business trip. Most often, travelers are required to have return air tickets before visa approval. But there are some cases, when the confirmation was needed right at the airport.
Also, the minimum set of requirements for any visa center usually includes a confirmed hotel reservation, a booked flight ticket, information about the availability of money in a bank account, insurance, etc.

NOTE! You should never use any of photo editor programs to make a fake flight reservation. Fraud is simple to detect, which increases the risk of a rejection. Moreover, you might have serious problems in future if you decide to go abroad. Any visa denial is fixed and have bad effect on your visa history. If you need to save your money, you may use the option of getting the flight ticket with a free cancellation.
Flight or travel itinerary general Information
Very often the question about what is the flight or travel itinerary arises among travelers. In fact, the answer is rather simple: this small piece of paper includes all the necessary information about your future trip. Usually, the following date could be found there:
home country, 
final destination point, 
check points, 
specific locations, 
valid flight reservation number or booking ID, etc. 
Flight route documents show a specific information about which European destination you are going to visit and how long you are going to stay there. Don't forget to prepare the demanded package of papers, that will increase your chances of gaining a Schengen visa. But if you still are not sure whether you will be issued a visa or not, there are other alternatives. 
You can travel abroad in different ways; everything depends on your purpose. You can use the travel's agencies or plan your rout by yourself. Nevertheless, you should keep in mind that visa requirements include flight itinerary for visa application as one of the obligatory documents, if you travel by plane. Using the agency's service you have the opportunity to relax and do nothing, as the specialists will take care of your vacation package. Travel plans, travel schedule, flight timetable and other important parts are approved in advance by the tour operator, who takes care of hotel reservations, transfers, and other technical issues that might arise during the trip.
If you are eager to go to Schengen area, you should take care about all the issues yourself. Of course, independent travel is great because you can decide which sights to visit, where to dine, in which hotel to stay, how to spend time, and change your plans at any moment. But still, such type of traveling requires a lot of preparations.
Making a travel plan for a Schengen visa is very simple. There are some tips that will help you have successful interview and get visa as soon as possible.
First of all, think over about all the countries, cities, places and events you are going to visit. It will help you to calculate all expenses and indicate the approximate time spent in the foreign countries. Such a plan is rarely required by the Consulate when issuing permits; rather, the traveler himself needs it to plan his time, expenses and draw up the optimal travel route.
Secondly, the flight itinerary is made up in free form, but should give a clear idea of the traveler's route through the Schengen area. 
Thirdly, it is recommended to include the traveling by public transport (if any) into your plan. This will help not to get lost on the road, without wasting extra time. Don't forget to include the time and place of visit, overnight stays, transport routes that you will use, and proof of a booked reservation.
The sample of journey plan inside the country
| | | | | |
| --- | --- | --- | --- | --- |
| | | | Museum of the Second World War | |
The sample of flight reservation
| | | | |
| --- | --- | --- | --- |
| | | | Days Inn St. 72 Wspólna, Sródmieście, 00-687 Warsaw, Poland Phone: +48223172700 |
| | | | Cube Hotel St. 18 Central, Paris, France Phone: +33490255229 |
You need to include every country and every event. The more detailed the itinerary is, the more convincing it looks. such a document will aid you in obtaining visa.
How to Get a Flight Itinerary Without Paying for the Actual Ticket Flight?
In this part of the post, we will figure out how get flight itinerary and flight reservation for visa application. It's important to underline, that having the official confirmation of your flight, it's really sufficient part of the document package. If you've used the postpone payment option, or booked the ticket right before the interview, you should keep in mind that sometimes air companies can cancel your booking order. It might happen if there are more people willing to pay for the ticket immediately, and the time before the departure is too short. The information you need to find at your air travel ticket to get your visa approved is just a PNR code (booking code).
This is how it looks like: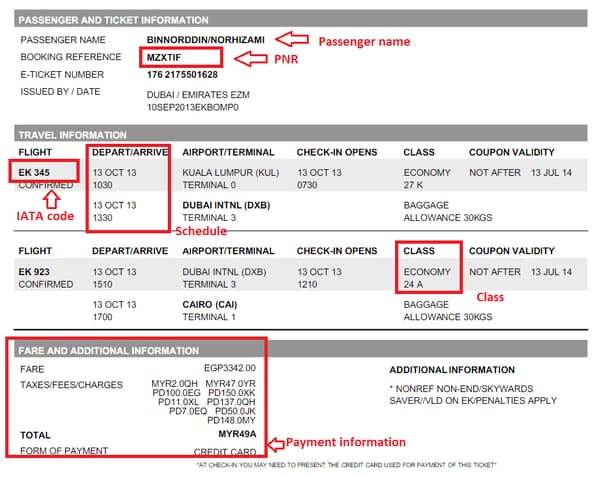 To save your money, you can always choose some popular methods of getting reservations:
The actual, full-payment purchase of a ticket plus a subsequent refund.
Making reservations without paying through an airline's or intermediary's website.
Buying a Dummy Ticket.
Let's have a closer look at each of the options.
Buying a fully refundable airline ticket
Unfortunately, this option is pretty expensive, especially if you have some hesitations about your future trip. Although, it is the most reliable and effective. Buying a full flight ticket significantly increases your chances to get the permission to enter the Schengen zone. At the same time, if you changed your mind and try to refund the boarding pass, most likely, you will lose a part of your money. Actually, there are fully refundable tickets, but their price is higher, and not every visa applicant has the opportunity to buy them. If you want to learn more about the different types of flight tickets and the tickets exchange and refunds conditions, you need to thoroughly read airline's company policy. To find further information about ticket booking and refund alternatives, get in touch with our service.
Using an airline's or intermediary's website
One more effective way to save your money before obtaining European Union's visa, is to use the airline's website. Actually, you easily can book an onward ticket and don't pay money at the moment of booking. Do you wonder how to do that? Just try to choose the postponed payment option. It means that you get a confirmed route plan that are needed before the visa interview, but you can pay for your boarding pass either online or in-person at the company's office. Having real printout of the reservation must be enough for visa officers. 
NOTE! Usually the "postponed payment" option is valid for a short time, moreover, not all airlines can offer you such the opportunity. If you don't want to get a confirmed flight reservation and save it for a longer time period you can pay extra to make sure that your reservation will not be canceled. A paid booking service is offered by some intermediary companies and airlines themselves.
Confirmation of another mode of transport
Traveling to Europe doesn't mean traveling only by plane. You're free to choose any means of transport you like and other ways to confirm your transport.
If you want to go by car, you must have some additional documents. For example, valid driving license, insurance, the exact description of the trip plan, which includes information about dates, cities, apartments or hotels, etc. moreover, you must clearly answer the officer's questions and don't get confused in your statements.
If you travel by sea, you can attach a valid ticket for ferry or cruise ship.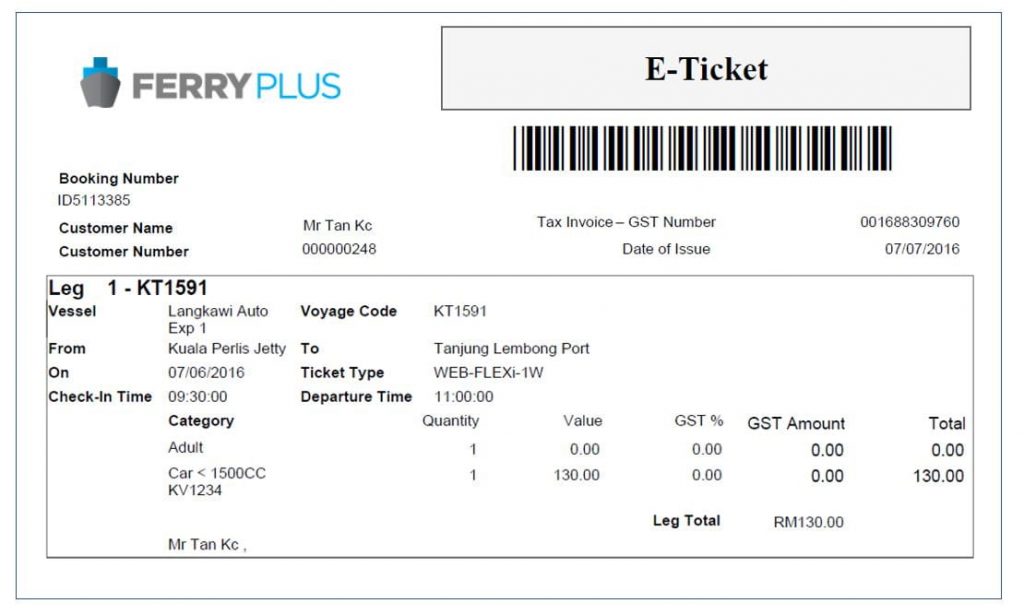 Traveling by train is also wonderful option. For sure, you must have railway ticket. Sometimes it's possible to get a full refund for a train ticket, if you want to cancel your trip. You should check the chosen railway's website to learn all the details about money refund. Or you can choose a combined option: buying a train ticket to one of the European countries, and after that use a low-cost plane ticket to the right place. If this option is suitable for you, you can always exchange your tickets or change the necessary information about the flight date.
Getting dummy air ticket is also very popular way of saving money. Actually, that's not a real boarding pass, and not real document that would help you go abroad. Actually, it is just a tool for creating dummy flight itinerary. Special services just make a fake document that looks like the real one.
FAQ
What are the reasons for visa denial?
According to the EU rules, if you want to assess Schengen countries, it is sufficient to provide a return ticket, a round-trip ticket, or you just need to have a valid reservation for them. Bear in mind that booking does not imply the payment of tickets. And if you miss your chance, your visa could be rejected. The main reasons for visa rejection are:
Incorrect booking information;
Fake tickets. This is one of the main reasons for denying. We do not recommend using this method, as it is a deliberate forgery of documents;
Close experience date of your current visa;
Incomplete package of required documents.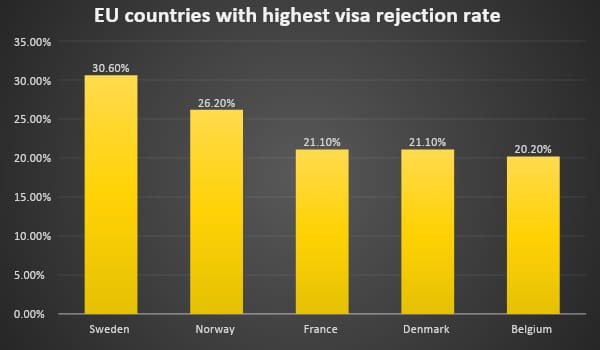 If my reservation gets cancelled before I get a response on my visa application, what should I do?
You should remember that different types of flight tickets have different reservation lifetimes. Usually, the validity of the reservation on the plane is very short, so there is a chance that you won't get a visa until the reservation expiry date comes. In this case, you can book the necessary ticket for only one day before your appointment for free. It must be enough to apply at the appropriate embassy or consulate. 
Theoretically, a visa officer can check for a valid flight reservation number or booking ID. They can just call the airline or use online services. But, according to the statistics and to the numerous reviews from tourists, they won't do that. Especially, if there is a large flow of applications.
A number of airlines allow you to not pay for booked tickets if you book on their websites but want to pay at their office. In any case, if you want to get a flight itinerary with a booking number without paying the full price for the flight ticket, you must thoroughly read the airline's policy. For example, Lufthansa will charge you a cancellation fee for a guaranteed booking.
How do I check a purchased ticket by number and last name?
Most of the flight agencies will assist you in numerous of options. With their help you can:
book online ticket, 
choose the seat you like, 
get acquainted with the menu;
get and print electronic ticket, and so on.
But, the more important is that you have the opportunity to check the purchased ticket by number and surname. This option is vitally important if you've forgotten some of the necessary information about your flight. All you need to do is just visit the chosen airline company and write your name and ticket number. Please, keep it in mind, that the ticket number, not the reservation number is needed. 
Is it possible to get to the Schengen zone without a flight reservation?
Unfortunately in most cases this is impossible. But if you travel by another means of handpost, you can present the package of documents confirming your traveling plan.
Do I need to pay extra to continue my reservation?
The payments and the pricing depend on the chosen airline company. Usually, paid reservation gives you the opportunity to keep the chosen air ticket for a longer period. You can also visit our website Visadrom to check the prising options for flight and hotel reservations.
Is it necessary to include all the countries and places for long-term traveling?
In the most cases, Employees and the authority of the diplomatic institutions explain that some kind of detailed description with a detailed listing of all the sights is not needed. Moreover, having multiple visas significantly complicates the naming of all touristic points.
In general, it's enough to:
Provide a plan for one trip;
Indicate the main places to be visited;
If the trip is for several days or more, present the booked hotel or other place of residence.